Free English Guide available. Every Monday from 2:30pm-4:30pm. 每个星期五在这里有免费中文导游。13点~16点。
Please look, feel, experience "Naramachi". We hope to create close relationship with the foreign visitors by introducing tradittional Japanese lifestyle.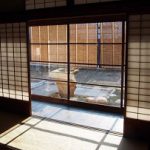 Take a look at traditional architecture
Nigiwai-No-Ie is a traditional trademen's house, built in 1917. You will find the subtleness of the quaint architecture, and be able to make yourself relaxed in a Japanese style room.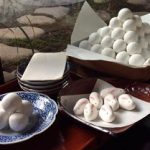 Please see the event of Japan's original season and the fine technique, fitting Nijyushisekki(Solar term). Would you please enjoy the event come from Nijyushisekki. Always we prepare the decoration about Nijyushisekki.
Experience tradittional lifestyle
The house is full of cultural details of daily life made by the long history and Japanese nature. You will notice the rich ideas to enjoy the seasonal nature, what is forgotten in modern daily life